Busy? Not sure which training package best suits your business?
Watch the quick video below to find out what's included in your Basic Subscription Package. 
Included With The Basic Subscription
Give your Employees Comprehensive Pre-recorded CRM Training Course Material, Weekly Live Q&A, and Weekly Live In-Class Sessions with Me and My Vetted Team of Experts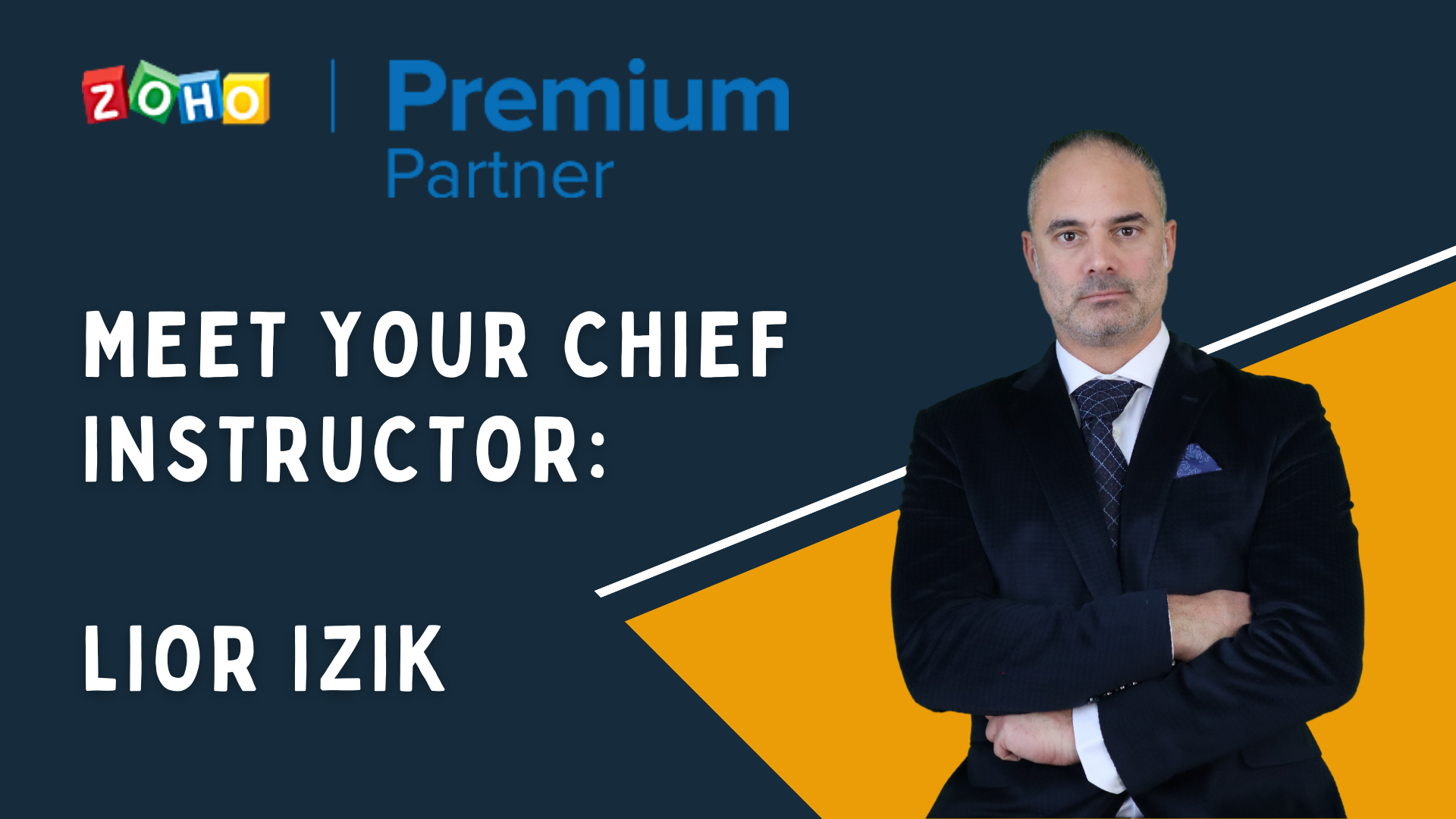 As a Premium Zoho Partner and owner of the top-rated Zoho consulting firm Amazing Business Results, I'm a proven specialist in my craft. I know the ins and outs of Zoho One's suite, and my results reflect that.
✅ Over 10,000 students globally have benefitted from Amazing Business Results multiple 5 star Zoho training programs.
✅ 30,000 Zoho users learn from our YouTube channel's extensive training and education videos every month.
✅ 100's of businesses have improved their bottom lines and got the most from their custom CRM Zoho suites thanks to our comprehensive training programs.
Taking the First Step is the Hardest. Right?
Wrong. 
Whoever said this has clearly never run a business and is blissfully unaware of the hundreds of steps business owners take every single day toward their goals and objectives.
Hell, even a boss of a microbusiness has dozens of factors they need to juggle expertly throughout each workday.
As a business owner, you've got to be able to analyze past performance, manage present-day operations, and forecast future obstacles and objectives, just to have a hope of being successful. 
But you already know this, don't you?
It's why you took that first 'hardest' step and had Zoho's CRM—a powerful but complex suite of applications—customized to meet your business's exact needs and requirements. 
It's why you weighed up your options, realized what needed to be done, and took your shot. 
It's why you invested 1000s of dollars and put your trust in Zoho's CRM, for the betterment of your business. 
And that was the right decision to make. 
But it's not your final one. 
As a business person, you know there isn't a first hardest step. 
There isn't even a last hardest step. 
Because businesses are always running. They're always striving toward a milestone, always taking that next step forward. 
No, you took that first hardest step when you greenlit Zoho's custom-suite CRM and invested your hard-earned resources. 
Now, you hold the keys to a dormant CRM suite that's ready to unleash the potential of your business.  
It's ready to streamline your processes, help your team maintain peak efficiency and organization, and improve your profit margins and bottom lines. 
It's ready to take your business to the next level.