Busy? Not sure which training package best suits your business.
Discover what's included in your exclusive Business Subscription Package in the quick video below. 
I have been in business since I was 10 years old. I began by purchasing bagels on the street and selling them to bankers a few doors down for double the price. Since then, I have come a long way and grown with my experience in the business world.
Since I first started selling those bagels all those years ago, I have created many small businesses, some of which drained expenses and closed after only a few short months.
I learned from my mistakes, and in doing so paved my way to a winning record in the business world. Much of this occurred on the internet; over many years I developed web design, development, marketing, and security companies, all of which were successful despite being part of a growing and extremely competitive market. Some of my ventures were sold to larger companies, while others are still making me money today.
Other businesses began to take note of the success of my process and philosophy and startedto come to me for help with their own business problems. I began to take on a more consultative role and was able to put my philosophy to the test in multiple industries. To my delight, not only did it pass, it exceeded. 
From real estate businesses to home services companies, call centers, and more, all of my clients, no matter their industry,  benefited greatly from the lessons I had learned. 
This changed my role in the business world.
Rather than creating my own companies from scratch, I began to merge into these existing companies as a partner once I had helped their owners. Today, I am proudly associated with many successful businesses in multiple industries and am happy to have been given the opportunity to help them grow and succeed.
The Biz Coach Challenge app is a personal and business growth mobile application that aims to help business owners and C Level, employees grow in their professional and personal lives. Every couple of days a new challenge will be presented in the app, and by taking the challenges, you will improve your personal life and business career.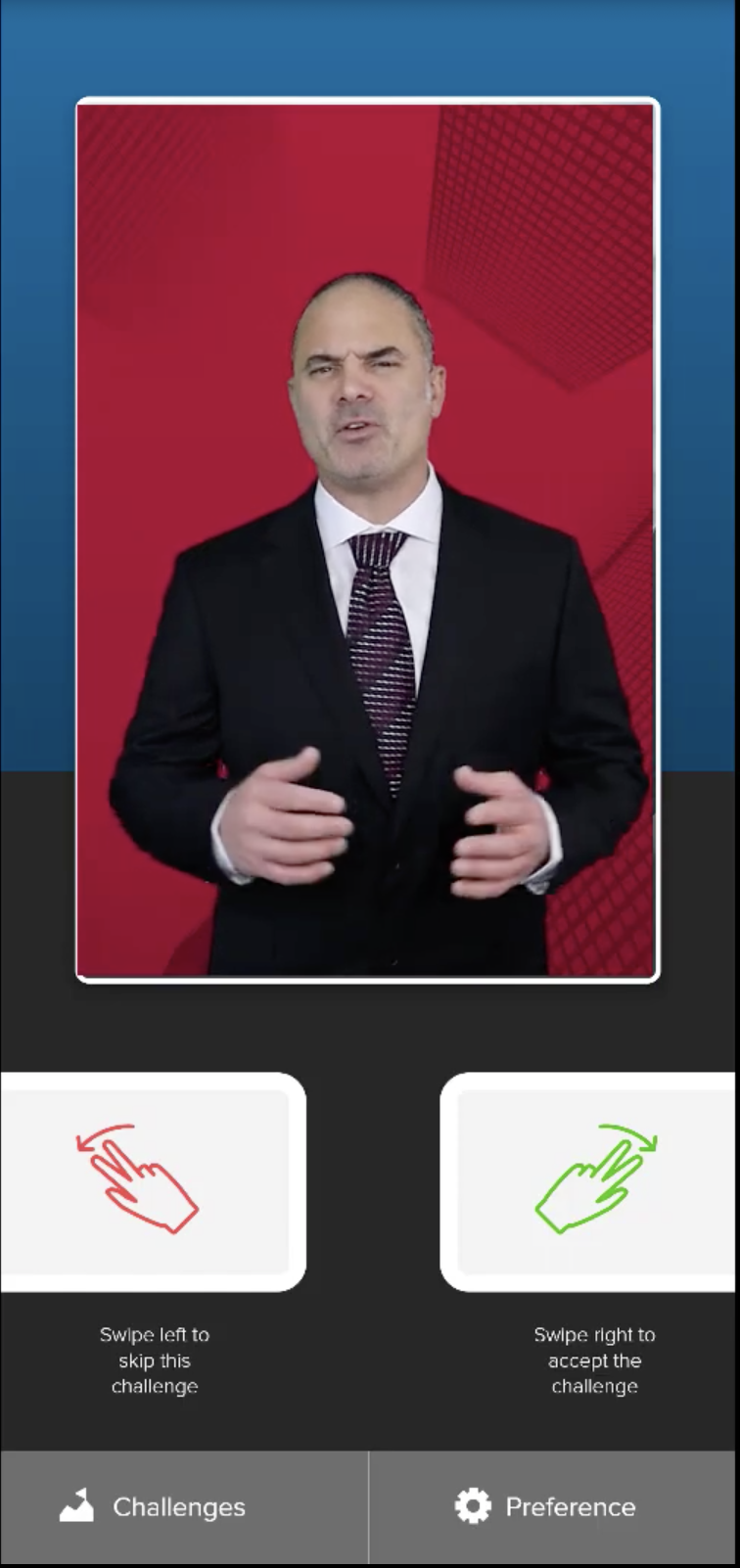 Included With The Business Subscription
Business Coaching App, Weekly Live and On-Demand Zoho One Training Sessions + Live Q&A Zoom meetings.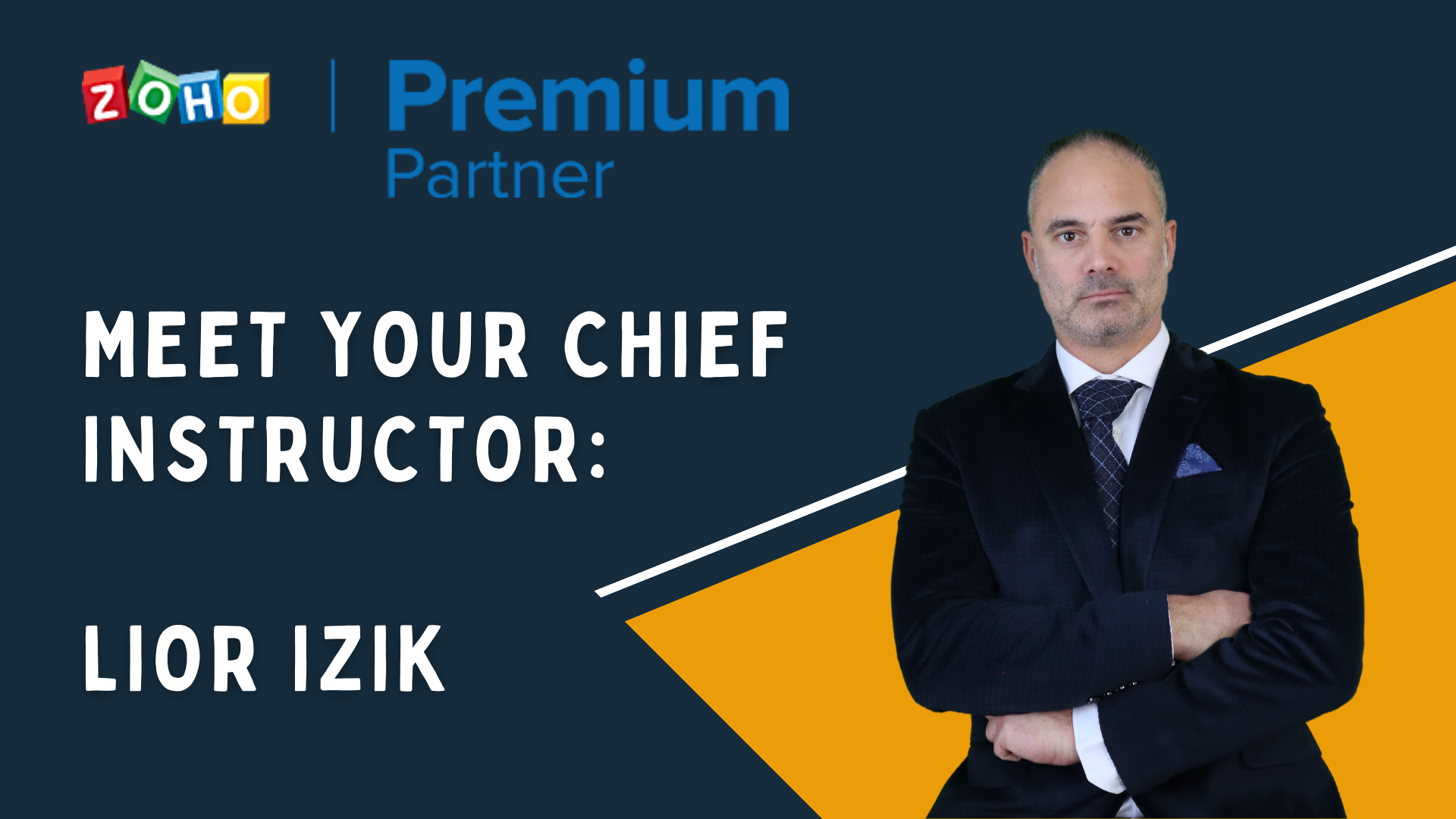 As a Premium Zoho Partner and owner of the top-rated Zoho consulting firm Amazing Business Results, I'm a proven specialist in my craft. I know the ins and outs of Zoho One's suite, and my results reflect that.
✅ Over 10,000 students globally have benefitted from Amazing Business Results multiple 5 star Zoho training programs.
✅ 30,000 Zoho users learn from our YouTube channel's extensive training and education videos every month.
✅ 100's of businesses have improved their bottom lines and got the most from their custom CRM Zoho suites thanks to our comprehensive training programs.
Ready to Master Your Zoho ONE and to Level-up in your Business Life and Personal Life?
Get Full-Access to the Biz Coach Challenge App + All Materials, Including: 
Comprehensive Pre-recorded CRM Training Course Material for Small Businesses, Live Deluge Scripting Training, Drip Marketing and Automation Hacks, Weekly Live Q&A
and
Weekly Live In-Class Sessions—All With Me and My Vetted Team of Experts.
In Business and In Life
We can only see a short distance ahead, but we can see plenty there that needs to be done. —
Alan Turing
As a business owner, you know this deep in your bones. 
You're never finished. Even when goals and milestones are achieved, it's onto the next one. 
That's the nature of businesses—and life. 
Striving to be better is a trait that we all have inside, and that's what gives many of us a sense of purpose. Whether that be as a business person, a parent or friend, or simply a backgammon player, it's all important. 
If you're considering the Business Subscription Package, you're well on your way to mastering your CRM Zoho ONE suite and therefore one more aspect of business and life. 
With access to comprehensive teaching materials engineered for Zoho ONE administrators, as well as weekly live Q&As and classes with myself and my expert team, I guarantee you're understanding of your suite will unlock new possibilities for you and your team. 
Not only that, but your package includes full access to our brand new and exclusive Biz Coach Challenge App that's engineered to take all of us to the next level of business success and fulfillment in life. 
Challenge yourself, provide opportunities to your employees by upskilling them, and join me as we try to become better business owners—and versions of ourselves.