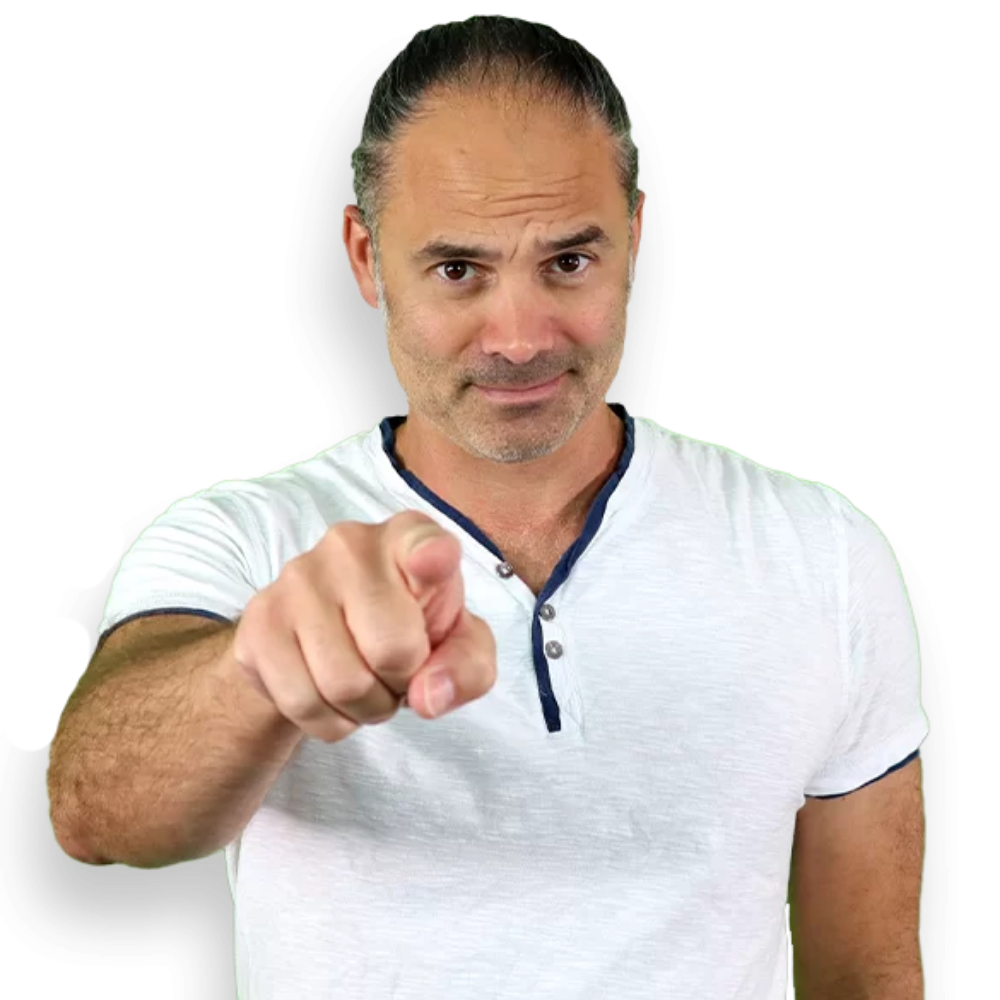 Why Zoho Forms?
Forms are a powerful tool for gathering information about your customers.
Discovery forms, surveys and questionnaires are part of the machinery of your business.
But it's not only about collecting information. It's about what you DO with that information.
I'll show you a strategy for using Zoho Forms with your CRM to save time AND serve your clients better.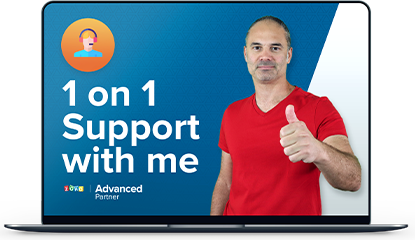 Live Support
To ensure that you're off to a great start with Zoho Forms, we're hosting weekly Zoom sessions where you can ask us anything you want. Those sessions are free for all our students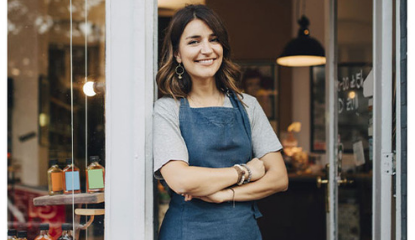 The Truth Is...
8 out of 10 business owners reading this will "think about it", bury this page among 15 other Chrome tabs, and then convince themselves that they can figure out Zoho CRM on their own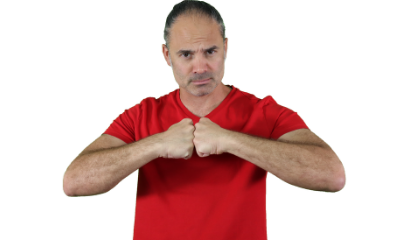 Real-world scenarios
Everything you'll learn is practical. You can have your Zoho Forms open simultaneously to implement right away what you learn.
Zoho Forms Course Curriculum
* Connect Zoho Forms with Zoho Flow and open yourself up to hundreds of helpful integrations and workflows. 
* Prefill data on a Zoho Form, based on a Zoho CRM record.
* Push data from a Zoho Form to Zoho CRM. 
* Set up Google Captcha with Zoho Forms to prevent spam. 
* And so much more! 
About The Course
If you're like many business owners, you have a missing link between your forms and your CRM. Unfortunately, information gets lost along the way.
Collecting information via emails, phone calls and SMS is time consuming for you, and disruptive for your clients. In this course, you'll learn a new approach to collecting info such as leads, client updates, project updates and more. 
What if you could seamlessly integrate your Zoho Forms with your CRM?
Imagine sending an intake form with the press of a button. When your client fills out the form, all the information will be instantly added to your CRM. You'll save hours of admin time, while looking super professional to your clients.
With this system, potential clients can only book an appointment with you AFTER they fill out your form. Avoid tire-kickers and time-wasters and make sure they are serious about working with you.
The automated forms system you'll learn in this course can also help with the approval stage of the project. If the client needs amends on what you submit, they can fill in their feedback. If they are happy with the product, the system sends the final invoice.
In this course, you'll learn how to connect Zoho Forms with your CRM in all these ways and more. The tools work together to create a powerful information-gathering system for your business.
Plus, I'll show you important tweaks to make sure this system doesn't fail, such as using Google Captcha to stop spam. We'll fix any missing links in the process, so that your automation will always run smoothly.
This course will build your knowledge in a straight-forward, step-by-step way. Follow along and by the end of the course you'll have customized your own Zoho Forms system.
You'll create a well-oiled machine that collects information and takes it where you need it, so you can WOW your clients.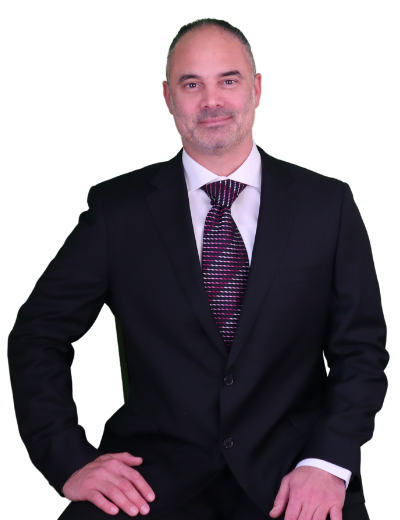 Why should I trust this guy?
Let me tell you a little bit about myself...
I've been in business since I was 10 years old. I started by purchasing bagels on the street and selling them to bankers a few doors down for double the price. Since then, I've come a long way.
Over the years, I developed web design, development, marketing, and security companies, all of which were successful despite being part of an extremely competitive market. Other businesses began to notice the success of my process and philosophy, and I began to take on a more consultative role.
It sounds cliche, but I'm passionate about helping people, especially small business owners, succeed. It took me years to get a stable business, and I feel the pain of business owners trying to do the same.
Today, I'm not only a teacher. I implement what I preach on a daily basis in my own businesses. And as a Zoho partner, I'm working directly with the Zoho team to give feedback and constantly improve the system for you.
Bottom line, I not only know the ins and outs of Zoho but also how to run a successful business.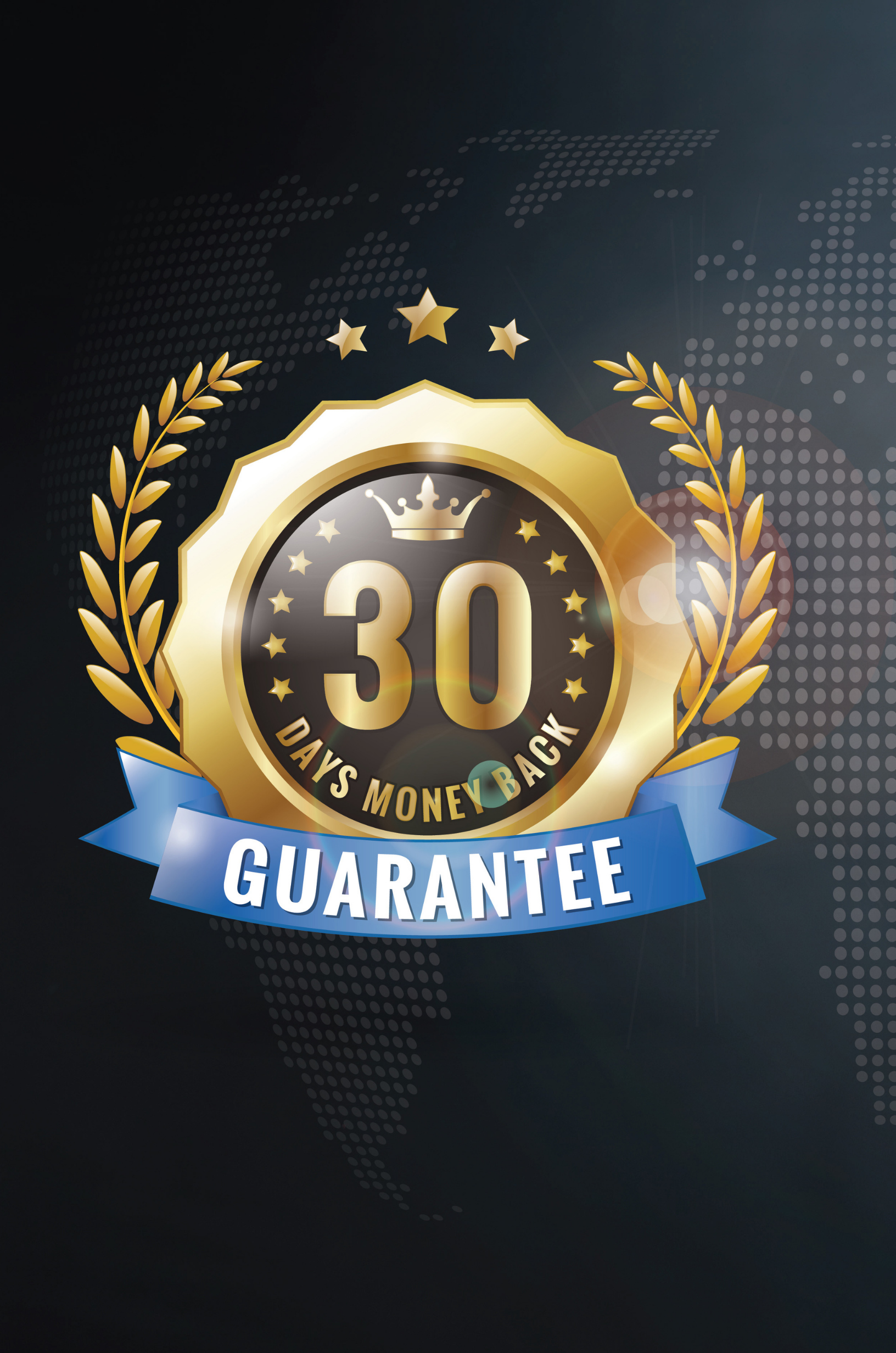 Your 30-Day
NO-QUESTIONS-ASKED
Guarantee
My promise to you is simple.
Follow the lessons, implement what you learn in your Zoho CRM, and reach out when you need some extra support.


If you still don't feel confident in your Zoho Forms setup, I insist that you email

[email protected]

to get a refund within 7 days.